The best nightlife in Barcelona at Maison Close BCN
Come and have fun, you don't have to wander around the club alone, our guests will find you and love you! Do you like what you are reading? Go ahead and enjoy!
Discover an erotic paradise right here, in the center of Barcelona. Maison Close BCN is your ideal place for sporadic encounters in Barcelona.
Say goodbye to boredom. We are waiting for you, our friendly receptionist smiles at you, advises you so that your experience is the most satisfactory of your life and you enter your erotic adventure.
Save all your unnecessary worries in the room, cool off in the shower and from here on, you will be the center of attention of our escorts!
Our facilities are open 24/7, that is, every day of the week and at any time you can enjoy our facilities or our services at home.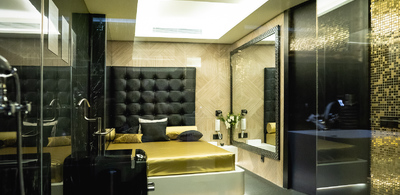 Reflections Room
One of the most elegant rooms. More modern. The rectangular lines, the materials and their finishes create the perfect reflections for a perfect evening.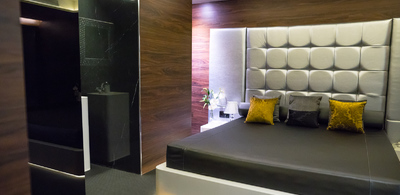 Light Room
The room of light, luxury and comfort. Our room "Luz" is fully equipped with a king size bed, glass-enclosed toilet and high-definition TV screen.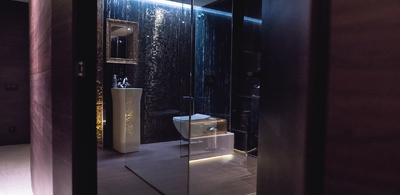 Temptation Room
They say that the most desired pleasures are the forbidden ones. That is called temptation, as the temptation that is the irresistible environment created by a luxury escort in our facilities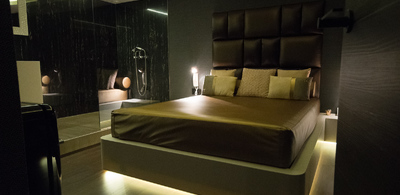 Room Sensations
Gold, bronze, the brightness of a room surrounded by luxury and designed with high quality materials. A new concept of 5 star hotel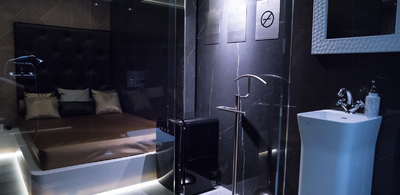 Lovers Room
Darkness increases desire. The feeling of not seeing and the contrast of feeling. Enjoy the company of a luxury escort in a room designed to love.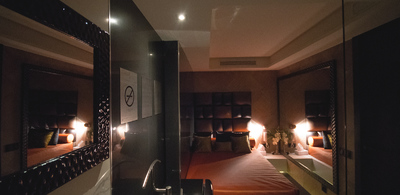 Passion Room
Passion is emotion defined as feeling towards another person. That feeling raised to the maximum power you will achieve in our most erotic room.

Our facilities
A party like there is no tomorrow, in Maison Close hot beauties are eager to move their sexy bodies for you, with cold drinks and wanting to make you spend a night that could not be better. Party like a king in his own palace until dawn, a night you won't forget.
Our place is equipped with four charming rooms. Each room at Maison Close BCN has its own theme so that you can choose the one that best suits your fantasies.
Our premises are located in the heart of Barcelona, ​​5 minutes from Sants station and 15 minutes from Barcelona Airport. Perfectly located in the most emblematic districts of Barcelona.
At Maison Close BCN we offer you the most discreet and exciting solution for your most intimate encounters.
Discretion for our clients is the most important value for us.